ETAss | Learning Project & Digital Communication
ETAss was created in 1996 in Seregno (Lombardy region, Italy) and since its foundation it has promoted the participation of italian organisations in r&d and innovation programmes, principally those funded by the european union
ETAss provides consulting and management services and takes part in European Programmes as a Coordinator or a Partner in order to foster methodological innovation, tools and content, mainly in the area of Education and Training.
Our Partners and Customers are Companies and Public organisations, Universities and Associations of national and international relevance.  ETAss has taken part in many projects both in Italy and abroad dedicated to Human Resources Management and Development and to ICT. 
Foundations and Associations
ETAss is a member of the boards of several important Associations that bring together thousands of private and public organisations involved in research, training and education sectors.
ETAss is also the founder member of two Foundations involved in education and innovative projects. The Foundations are ITS – certified by the Italian Ministry of Research and University. ITS – High Technical institutes courses, in fact, are carried out in collaboration with companies, universities, research centers and local authorities to develop new skills in technological areas considered strategic for the economic development and competitiveness of the country.
Official Linkedin Partner
Since 2010 ETAss has been an Official Partner of Linkedin: we are the first Italian organisation to establish a professional collaboration aimed at developing Social Media Presence Projects, Training Courses and Consultancy Services.
In 2018 ETAss became the exclusive Agency authorized to sell LinkedIn services and products on the MEPA Platform (the official marketplace for Public Administration). 
ETAss People Development
Watch the video of the new headquarters' Opening Party
Our numbers show our success
euros of funding towards development of human resources
public institutions as clients and partners (ministries, city administrations, provinces, regions)
of pupils receive placements with our courses
hours of lessons provided
articles and reports published
Our clients, some of whom have been entrusting us with the development of their human resources for more than 20 years, are public institutions and businesses that demand high levels of quality and seek the best the market has to offer.
Training is a tool that can help companies grow but which often requires significant investment: it is in fact impossible for a company to grow, improve and innovate, unless its personnel are given the skills to sustain and be a part of such growth.
Investing in training often carries significant financial costs. ETAss provides its clients with the experience and accreditations that have seen it become one of the most important organisations working with funding opportunities. Thanks to its experience in the singling out, selection and management of these opportunities, ETAss is not only able to produce standardised or customised training packages (on site and online) according to the specific demands of its clients, but is also able to reduce training costs significantly (through access to provincial, regional, inter-professional, community funds).
Blog and Publications
Through a systematic process, ETAss develops innovative ideas for training and work: many articles, research projects and dossiers have been published and distributed through different media (specialist websites, newsletters, journalistic and radio articles, etc.). We produce also technical content that is acquired and distributed by third-party organizations operating in the sector.
ETAss has a Blog and releases a periodic newsletter for Professionals interested in the latest news related two main areas:
People Development
Digital Communication
Higher education and work experience
In the area of education and work experience, ETAss develops well-organised and complete proposals: we offer assistance that ranges from single training events to projects of territorial and sectoral value (available for up to 800 users). Over the years ETAss has achieved important goals: more than 35,000 hours of education provided and more than 5,000 professionals trained.
Continuing and further education
ETAss has developed more than 50 complete training projects for public and private businesses. In addition, every year we carry out an investigation into the training requirements of companies based on an evaluation of the competencies, knowledge and abilities that the working market requires. Our catalogue of courses has thus become a reflection of the training requirements of the sector.
The main partnerships in this area with ETAss are the Universita Cattolica del Sacro Cuore di Milano, Milano Accademia di Formazione – Manager Training School, executives of local companies (Comune di Milano and other institutions of the Regione Lombardia), Confartigianato Lombardia, Formaper Camera di Commercio di Milano, and Unione degli Industriali della Provincia di Lecco.
Activities and specializations
ETAss undertakes every year about 100 projects in the following areas:
Recruitment and educational guidance
Higher education and work experience
Development of and support for equal opportunities
Further and continuing education
Consultancy to public administration, companies and private organisations
ETAss develops many projects for public administrations of various levels: the European Commission, regions, provinces, municipal authorities.
In the private sector (businesses, institutions, organizations, associations) ETAss offers assistance to development projects through organised processes of communication and innovation, with particular attention to the areas HRM and HRD.
ETAss assists businesses in identifying professional profiles, in the definition of the main channels of recruitment, in the organisation of recruitment campaigns (online and traditional), in the analysis of requirements, the process of settlements and in the foundation of business academies.
ETAss has acquired a perfect knowledge of the sector, its dynamics, its organisational problems and peculiarities and its specific functions in the institutional world and company systems. Our developed consultancy projects are focused on the following areas: training and development of human resources, institutional communication, organisation of events, research and development, territorial marketing.
ETAss' experts have wide experience in the sector and offer their services to prestigious public institutions like IReF, CEFASS, Finlombarda, the Lombardy Region, The Province of Monza and Brianza, the European Commission as well as numerous municipalities.
Network and partnership
ETAss has operated with prestigious national institutions and is part of numerous territorial, sectoral and international networks (as an associate or partner).
ETAss has developed partnerships with Italian and Foreign universities (for co-branded Master courses, Lectures during university courses, Eu projects, Dissertation projects), with Public Bodies (implementation of international research projects and policies), and Schools (innovative didactic projects and school-work training scheme).
ETAss is also a member of Cultural and Economic Foundations and Sector Associations.
Our network is a key player and represents a valuable asset available to companies, public bodies and other stakeholders.
ETAss has operated with prestigious national institutions and is part of numerous territorial, sectoral and international networks (as an associate or a partner).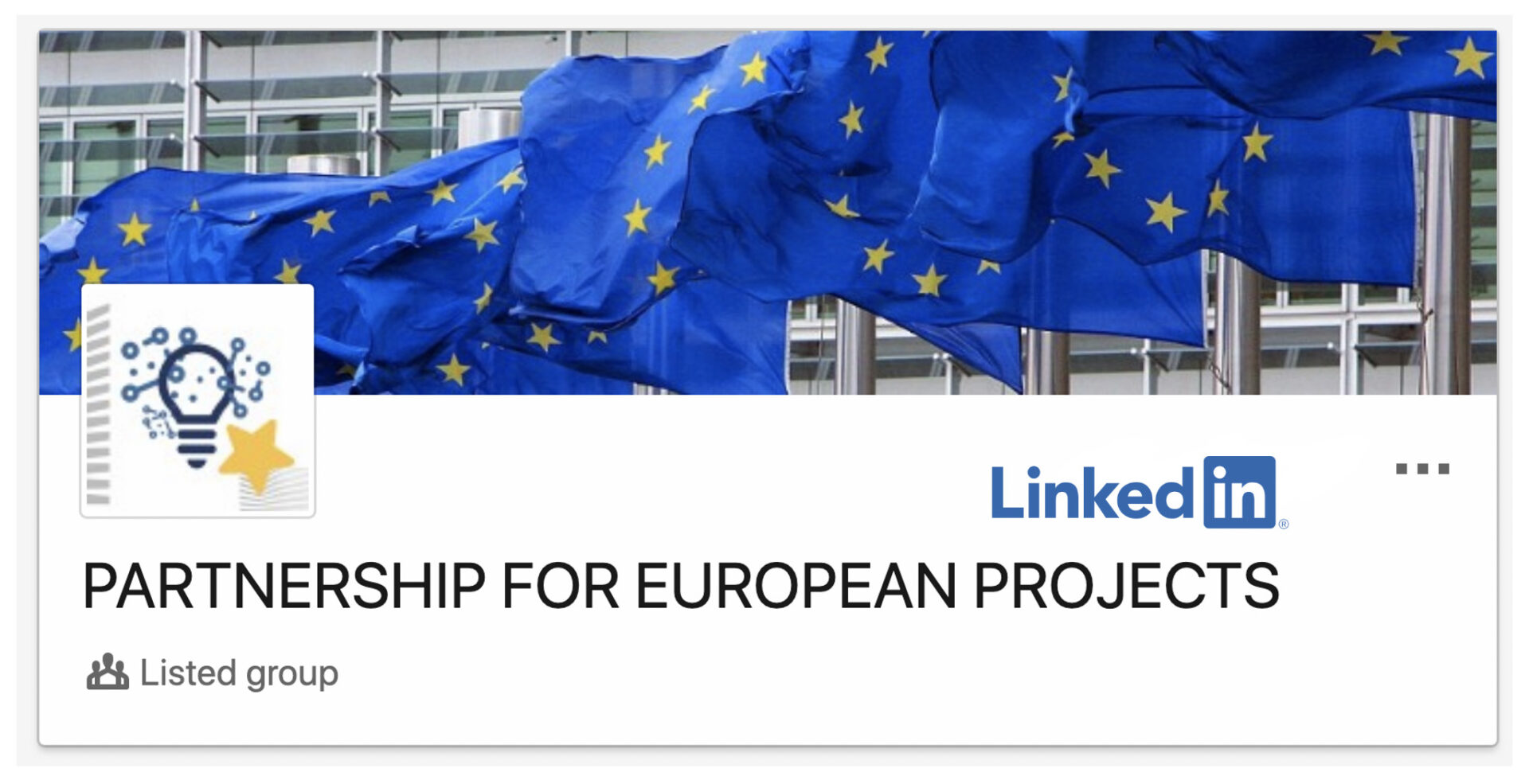 In particular, ETAss has founded a LinkedIn group partnership for european project  focused on the creation of strong partnerships to apply to the EU calls for tenders. The main objectives of the group are: – Exchange of products and result – Reports on best practices – Partnerships – Networking issues. The group connects more than 8.000 members from all over the world.
Research and Innovation
In the area of research and innovation, ETAss has developed many national and international programmes dedicated to Human Resources Management Development and to ICT.
These programmes have seen the involvement of the principal Italian university institutions, professional associations and companies of national and international relevance.
Expert in HR and ITC
Since 1996, we have won numerous projects and supported companies, universities and public bodies in the presentation and project management of European projects. Furthermore, Laura Colombo – CEO of ETAss – has also been an evaluator of projects for the European Commission since 1997. The most successful programmes are:
ESF – EUROPEAN SOCIAL FUND 
The ESF is Europe's main instrument for supporting employment, helping people get better jobs and ensuring fairer job opportunities for all EU citizens. It works by investing in Europe's human capital – its workers, its young people and all those seeking a job. ESF financing of EUR 10 billion a year is improving job prospects for millions of Europeans, in particular those who find it difficult to enter the workplace.The European Union is committed to creating more and better jobs and a socially inclusive society. The ESF is playing an important role in meeting Europe's goals, and in mitigating the consequences of the economic crisis – especially the rise in unemployment and poverty levels (we are actually involved in many projects).
FRAMEWORK PROGRAMMES
The Framework Programmes for Research and Technological Development, also called Framework Programmes, abbreviated FP1 to FP7 with "FP8" being named "Horizon 2020", are funding programmes created by the European Union/European Commission to support and foster research in the European Research Area (ERA). The specific objectives and actions vary between funding periods. In FP6 and FP7 focus was on technological research, in Horizon 2020 the focus is on innovation, delivering economic growth faster and delivering solutions to end users that are often governmental agencies.
YOUTH IN ACTION
Youth in Action aimed to inspire a sense of active European citizenship, solidarity and tolerance among young Europeans and to involve them in shaping the Union's future. It promoted mobility within and beyond the EU's borders, non-formal learning and intercultural dialogue, and encouraged the inclusion of all young people, regardless of their educational, social and cultural background.
Action 1 – Youth for Europe
Action 3 – Youth in the World
Action 2 – European Voluntary Service
Action 4 – Youth Support Systems
Action 5 – Support for European cooperation in the youth field
The main european project
Etabeta
The project aimed to help develop a truly Trans-European training market by assisting the match of supply and demand through a web-based training brokerage service. The ETABETA consortium developed and deployed a brokerage service model meeting the needs of companies and SMEs that require a clear, complete and easy way to access information about the wide and fragmented training-offer market. The ETABETA services were focused upon meeting an unmet European need. It provided service users with an innovative approach to a WWW based 'one stop shop' of Europe-wide training provisions with enhanced, supported access.
Re.load 
Laboratories for Recovery and deepening of Learning and aimed at adopting deconstructive/transitional approaches to students' vocational guidance. The Re-Load stems from the successful ESF-ROP-funded action-research initiative carried out in Lombardy between 2005 and 2007. It is focused on networking for educational and vocational training success. The outcome of the initiative was the acronym "LARSA" labs: "Laboratori di Approfondimento, Recupero e Sviluppo degli apprendimenti" (Laboratories for further developing, consolidating, enhancing and re-triggering learning processes in 14-to-18 year-olders). Re.load is a Leonardo project (LLP Programme). ETAss role: Partner in the project
Globe
Given an existing or new business process, a typical BPR (Business Process Re-engineering) tool supports its modelling, its analysis and evaluation, and the simulation and animation of its likely behavior. Existing tools suffer from various limitations, among which: they do not allow the definition of a complete performance model; they offer a limited BPR decisions support; they do not provide support in the implementation of the re-engineered process, that is in the development and establishment of the necessary organizational, managerial and, particularly, IT infrastructures. In this scenario, the project defined a new generation of BPR tools, capable of overcoming the above limitations, and developed, test, validate, demonstrate and exploit a specific tool (namely GLOBE).
Cima
Cima was an ESPRIT programme jointly developed by ETAss with the Milan Polytechnic and other training institutions in Europe and Australia: Centrim – University of Brighton, Core CORE (Sweden), Twente – University of Twente (Holland), University of Dublin – Trinity College (Ireland), InCITE – University of Western Sydney (Australia), McArthur Australian Co-ordinator – University of Monash, Melbourne (Australia), University of Wolongong – New South Wales (Australia). The aim of the "Euro-Australian co- operation centre for Continuous Improvement for global Innovation Management" (CIMA) project was to set up a co-operation centre to facilitate co-operation and knowledge transfer between Europe and Australia. In particular the aim was to enhance the quality of co-operation among European and Australian companies, research centre and other no-profit organisations, facilitating conjoint activities involving knowledge transfer and allowing mutual learning.
Vet&Work
Project for the development of non-formal competencies in the wood sector. Main objectives: a. Promoting cooperation between VET and Labour Market; b. Promoting learning environments to learn in the workplace, training courses in enterprises and apprenticeship as a basis for the development of professional skills consistent with the labour market needs; c. Actively involving SMEs and social partners;  d. Promoting a learning experience for those partners, VET stakeholders, which fostered innovation; e. Promoting changes in the curricular school system to encourage young employment. LLP, Leonardo TOI  ETAss Role: Coordinator and content provider
WoodPort
The project supported players in continuous training in the acquisition and use of knowhow, knowledge, competences and skills to facilitate personal development, employment opportunities and participation in the European labour market. It contributed to the enhancement of quality and innovation in learning systems, institutions and vocational education and training procedures. It enhanced attractiveness of vocational education and training and supported mobility of employers and individual workers, as well as of workers in training processes. Woodport was a Leonardo project (LLP Programme). ETAss Role: Coordinator and content provider
Simulcampus
The project was focused on the development and diffusion of non-formal training strategies and methodology to support young people's active citizenship, to develop cooperation and tolerance, to sustain young active participation in non-formal learning contexts and to promote youth participation in European programmes. Simulcampus facilitates youth participation in the labour market through the acquisition of skills responding to the labour market forecasting. (Youth in Action – 4.6, – 2011). The project was created by ETAss for Lombardy Region, DG Sport and Youth. ETAss Role: Technical Assistance and Content Provider
Wonder Mar
It is an ESPRIT project aimed at improving information exchange by strengthening the link between research teams working on a common project. WONDERMAR, formed a thematic network of European maritime key-companies, and improved the systematic exchange of information in the European maritime community and multiplied information to outside of the RTD community into regional settings. It encouraged interoperability between companies, take-up of new information and communication technologies and thus fast exploitation.  Results also served the updating of the European Maritime Masterplan for R&D.
BENeBUS
BENeBUS project (Benchmarking of e-business solutions for western and eastern Europe SMEs) brings together academics, associations, and consultancy companies all specialized in the field of new technologies from Bulgaria, France, Georgia, Italy and Poland. BENeBUS project is an accompanying measure which focuses on E-Business and New Methods of Work in the context of international co-operation, involving Eastern European Members and New Independent.
Regis
The objective of REGIS was to develop a Computerized Client Management System (CCMS) for an insurance "agents based" company, supported by a Virtual Entity (VE). This was an original product of applied artificial intelligence (AAI), which allowed the company to progressively extend the mass and type of managed data, including non-formal information on the clients relationships.
C++ Culture Citizenship and Creativity to promote Youth Entrepreneurship
The project is aimed at fostering young's employability in the sector of tourism, by promoting the exchange of best practices and innovation, by paying particular attention to new trends in tourism.
The main goals/objectives of the project are: Development of skills to pursue a professional career in the tourism sector; Development of skills related to intercultural hospitality; Development of European Citizenship; Training Courses in Cultural Diversity; Design and development of non-formal learning courses for young people and involved stakeholders. The main results/outputs of the project are conventions of internship/ training with companies operating in the field; Format for the reception of young residents of hostels (Italians and foreigners); Training models and Educational practices for non-formal training; Support practices for the development of entrepreneurship; Use of Social Media for employability and for marketing planning, videos and testimonies. ETAss Role: Technical Assistance and Content Provider